CHEMINS DE FER N° 159 de Novembre-Décembre 1949
Article de Daniel Caire.
Il fait le point sur la situation du réseau du Mongy, et annonce l'arrivée des nouvelles motrices 500.
He gives a progress report on the situation of the Mongy network, and announces the arrival of new motor coaches 500.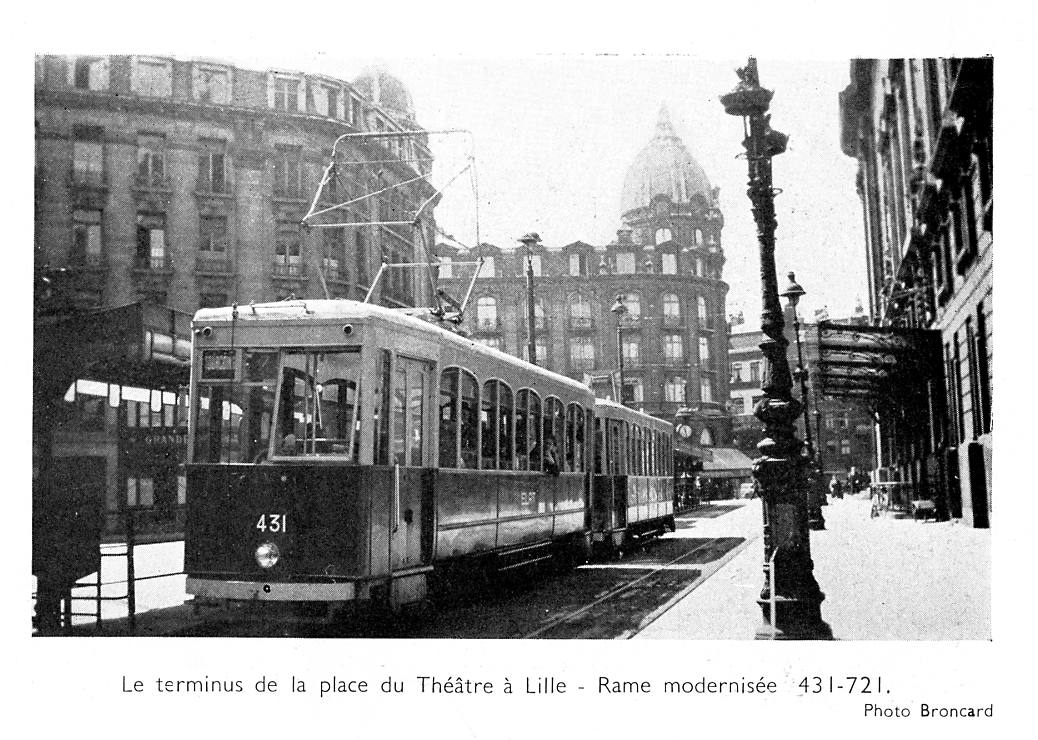 Lille : terminus at theatre square - both modernized tram 431 and trailer 721
---
bogie of a new 500 tramway
---
inside a new 500 tramway