Journal RAIL MAGAZINE - N°49 - mai 1981
Dans ce numéro, article de 5 pages de Ph. Mirville sur les tramways français. Rappel historique. Présentation des 3 réseaux en activité en 1981 (Lille, Marseille et St Etienne), et du projet à Nantes.
In this magazine, 5 page article (author Ph. Mirville) about French tramways. History. Presentation of the 3 networks in activity in 1981 (Lille, Marseilles, and St Etienne), and the project in Nantes.
retour à la bibliographie - back to bibliography
en couverture, motrice Düwag 365 au terminus de Roubaix sur la Grand-Place - avril 1981 - photo Ph. Mirville
le terminus de Roubaix n'est plus à cet endroit.
on front cover, engine Düwag 365 at Roubaix terminus in Grand-Place - April 1981
Now, Roubaix terminus is not here.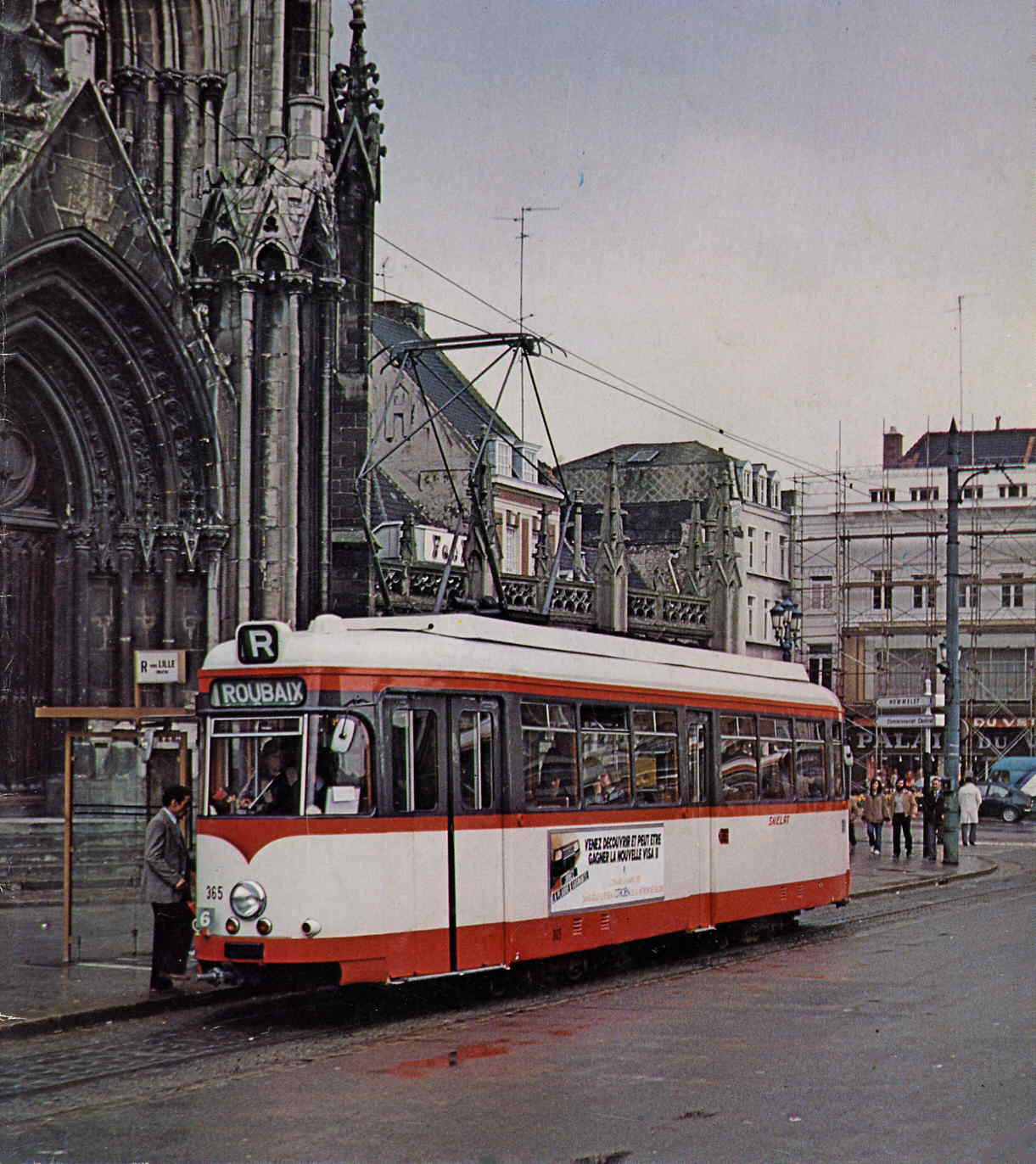 --------------------------------------------------------------------------------------------------------------------
Au Croisé Laroche, motrice 522 à destination de Tourcoing - 1978 - photo Ph. Mirville
At Croisé Laroche, engine 522 towards Tourcoing - 1978