Journal RAIL MAGAZINE - N°122 - juin 1987
Philippe Caudron nous explique que les autorités locales veulent remplacer le Mongy par un métro souterrain.
Philippe Caudron writes that local authorities have a project for changing tramway into an underground railway.
NB : en fait en 2013 le Mongy circule toujours, un métro a été construit mais relie Lille à Roubaix et Tourcoing par un autre itinéraire.
NB : actually in 2013, the Mongy always runs, a metro was built but goes from Lille to Roubaix and Tourcoing by another way.
retour à la bibliographie - back to bibliography
Cet article est illustré de 4 photos - Four pictures illustrate this article
| | |
| --- | --- |
| Mongy 386 à Roubaix, avril 1986 (photo Ph. Caudron) | Mongy n° 386 at Roubaix, April 1986 |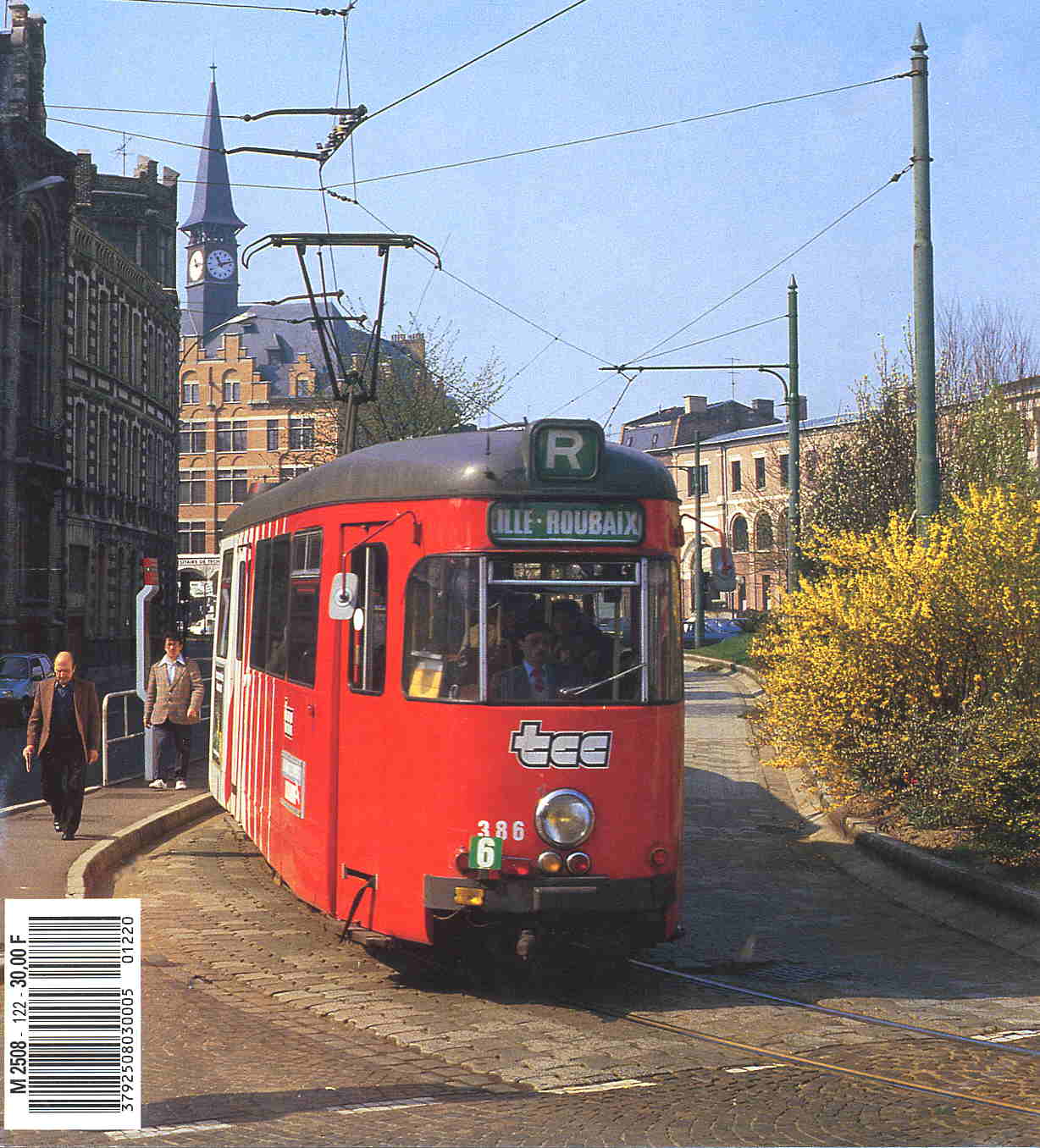 | | |
| --- | --- |
| Mongy 392 à Tourcoing, rue Faidherbe, avril 1987 (photo Philippe Caudron) | Mongy n° 392 at Tourcoing, Faidherbe street, April 1987 |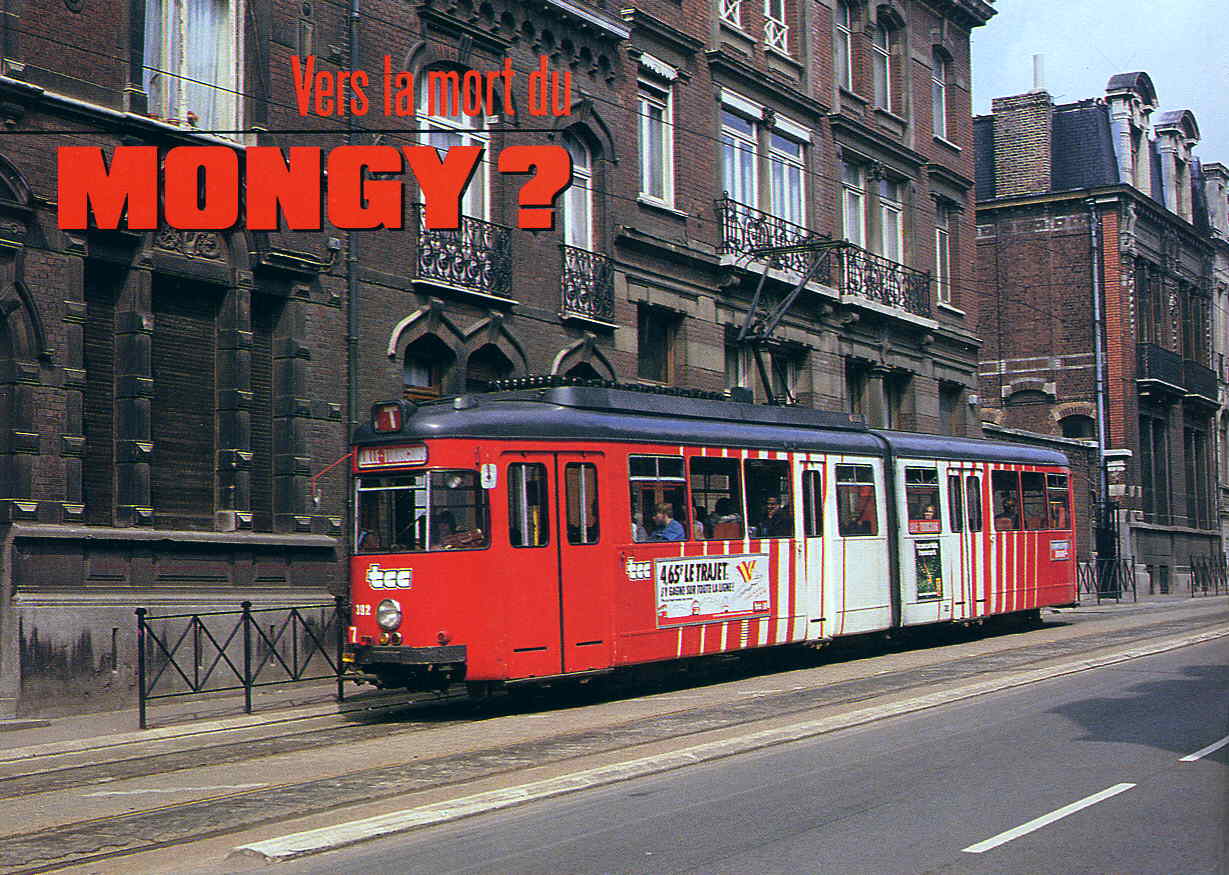 | | |
| --- | --- |
| Mongy 386 à Lille au Romarin, avril 1987 (photo Philippe Caudron) | Mongy n° 386 at Lille, by Romarin stop, April 1987 |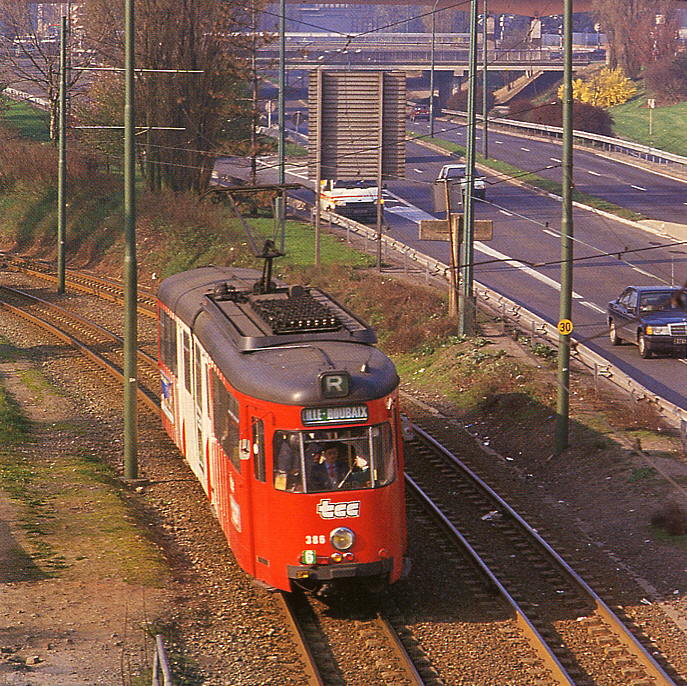 | | |
| --- | --- |
| Mongy 376 à Mouvaux au Triez, avril 1987 (photo Philippe Caudron) | Mongy n° 376 in Mouvaux, at Triez stop, April 1987 |